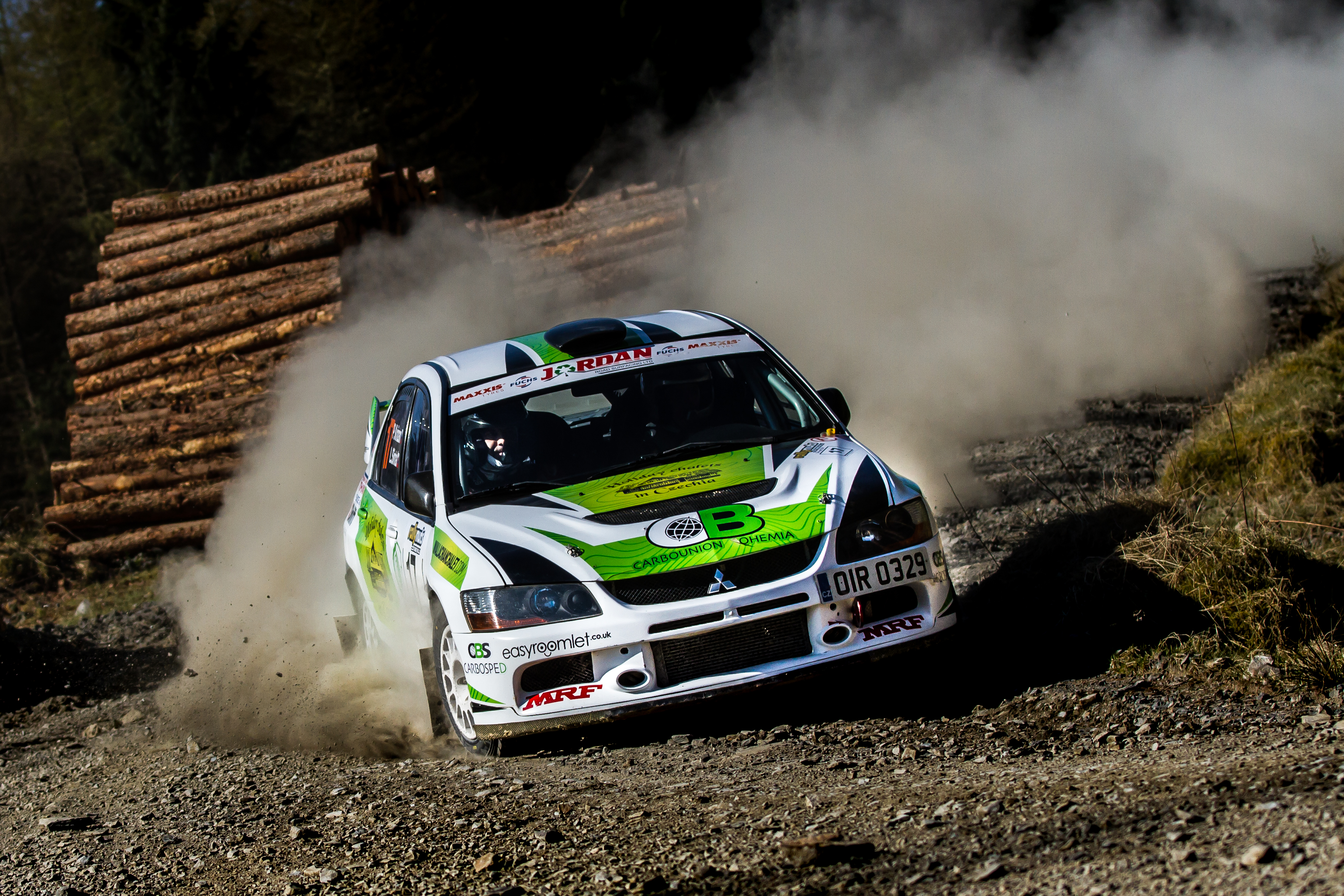 Mitsubishi Lancer Evo 9- B13 Class
Originally acquired as a Group N specs rally car but for 2019 season rebuilt to B13 class rally car. B13 class is very unique to British rallying and allows you to do a number of upgrades beyond the confines of regulations. The idea of B13 class is to make highly competitive rallying accessible to a wide selection of budgets. Not everyone can afford to run R5 or WRC specs car so B13 accommodates you somewhere in between.
The main recent upgrade of our Evo 9 came with the replacement of the manual 5-speed gearbox for a 6-speed sequential gearbox made by the Czech manufacturer
X-Shift Gearboxes
. Running Pectel EQ9 ECU this car is capable of producing 310 BHP and about 600NM of torque. Our new engine producing up to 360 BHP is currently being built and should be ready for the next season.